We are happy to announce that we have teamed up with British cycling kit innovators Nopinz to bring you another banging team kit! This kit is available to order now by all Coalition team members.
If you want to get your hands on it then check Discord for details. And it's not just this one kit that is available – there are skinsuits, long-sleeves, gilets, caps, towels, jackets and even a running top (which I also ordered for myself!).
Sadly, it will be a while longer until we see this awesome design feature on Zwift, but rest assured has been requested.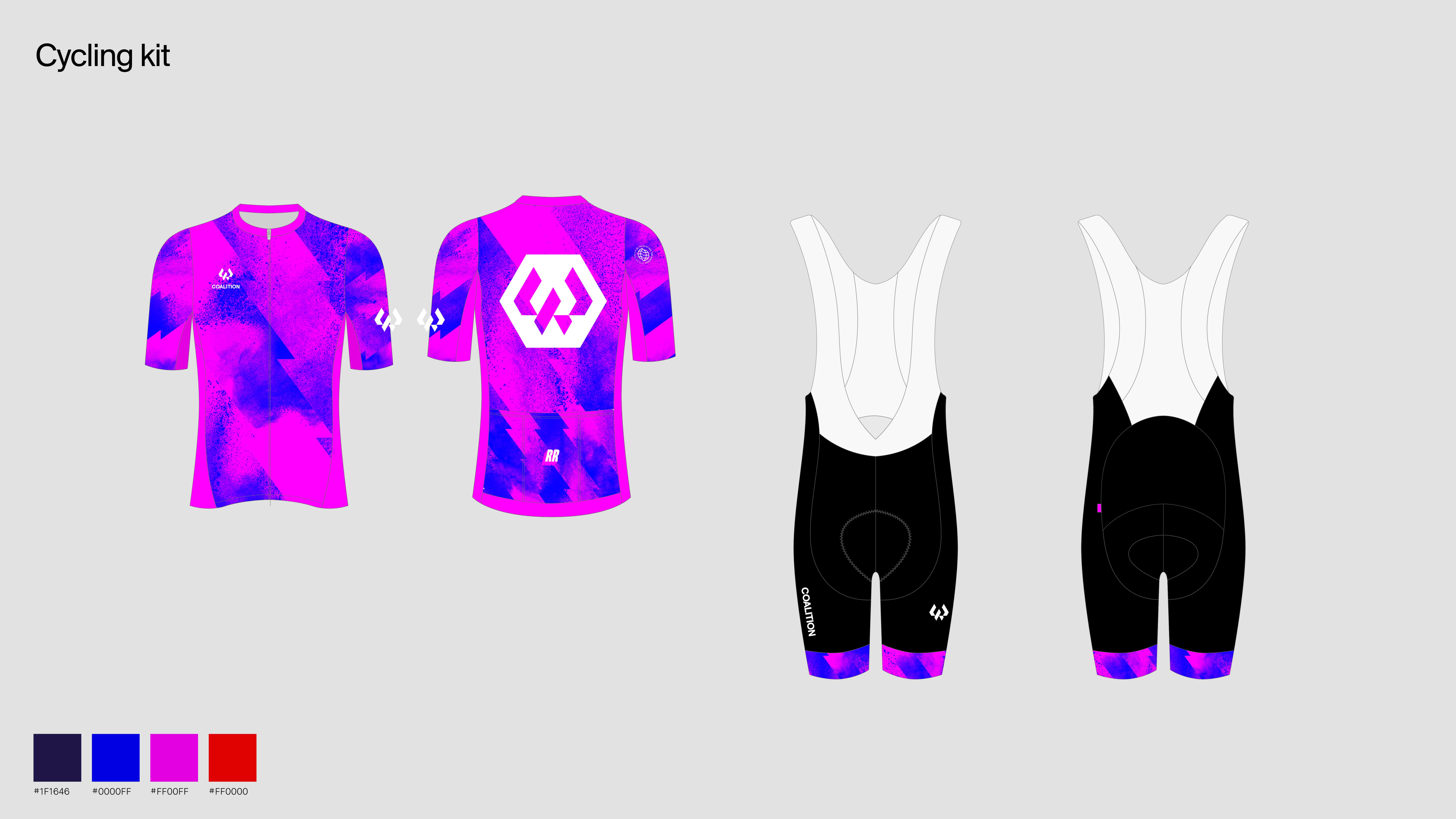 Thanks to long-time collaborator MJ @ Conductor for helping bring this kit idea to life.