The team braved the elements for the first round of the Cascadia Dirt Cup enduro series. The Yacolt Burn area (AKA Cold Creek) delivered some wet and sloppy conditions that made slimly staying on your bike a serious challenge. In total, the day was filled with 26 miles of riding, 4900 feet of descending, at least 11 pounds of mud on your bike and jersey, a mid-race bike wash, and a change of clothes after stage 2… It was a great way to kick off the CDC!

Coalition Racing Team Recap – CDC #1 Yacolt Burn Enduro from Tony de Cordoba on Vimeo.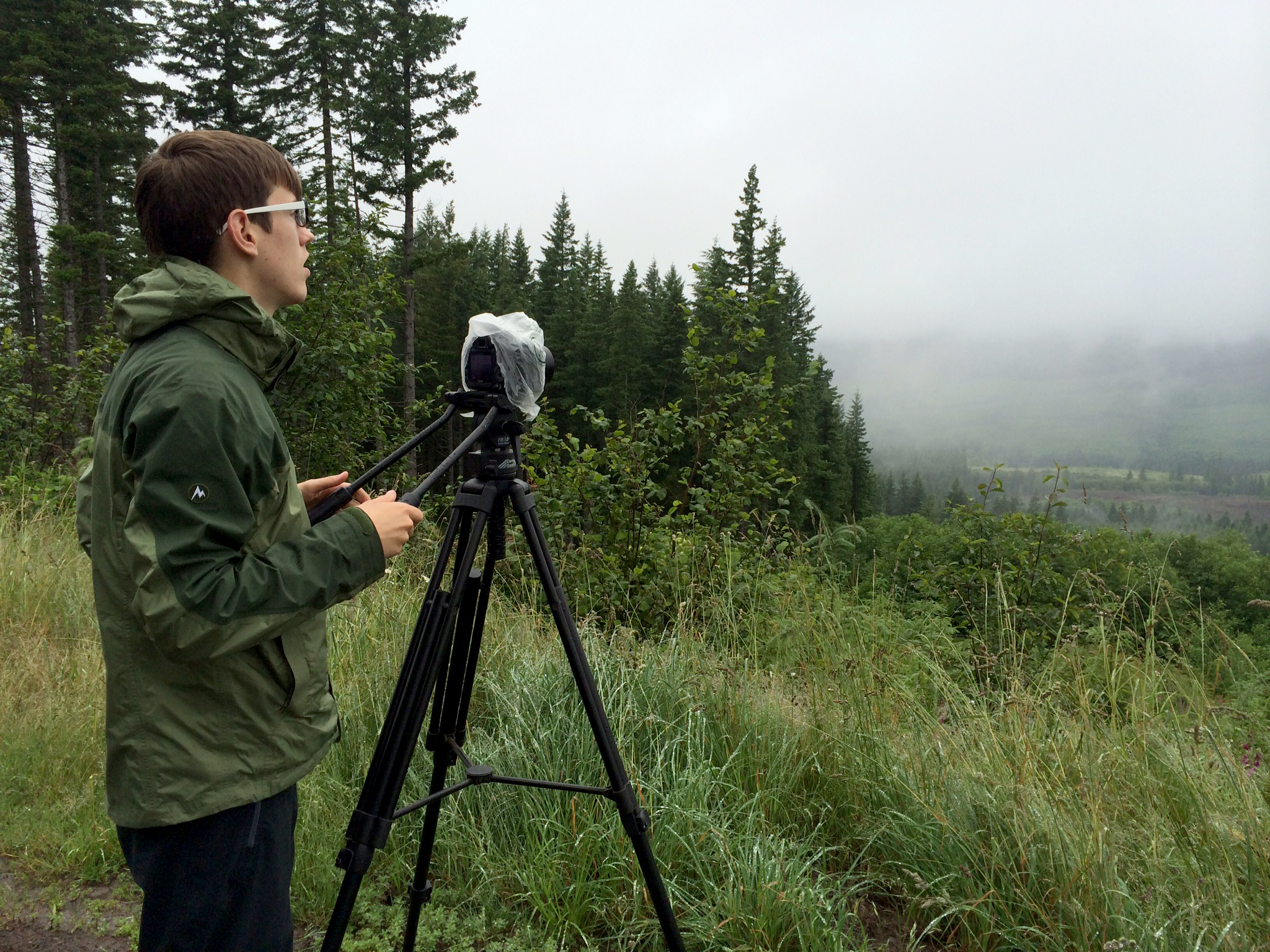 Team videographer, Ian Lunger, taking advantage of a break in the weather.

Emmye Cahn, Abby Watson, and Coalition racer Sarah Tingey looked so clean before the race started!

Shuttling up to Transition 1, Colin Longmuir trying his best to keep dry during the 35 minute ride to the top!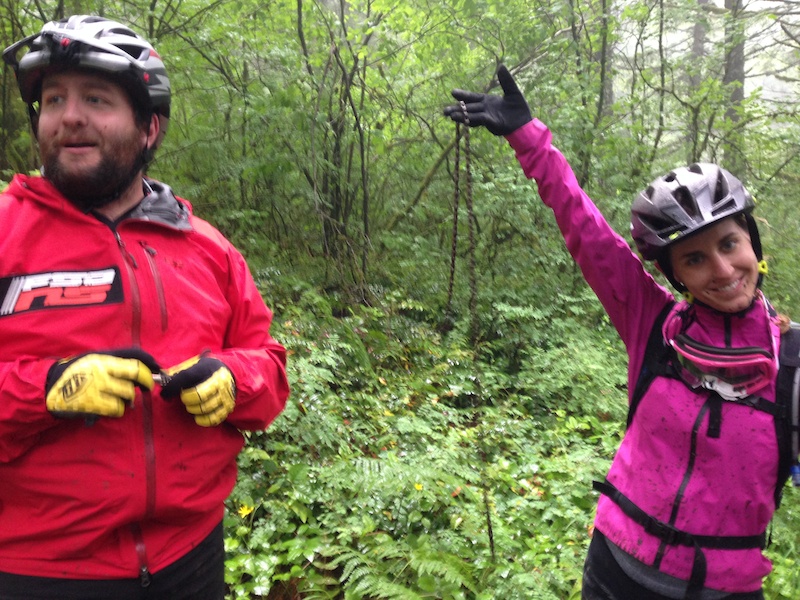 Broken chain before the race even begins, but Patrick from FSA neutral support was there to help. The mud and rain kept these guys plenty busy with broken derailleurs, seized drive trains, and lots of flats.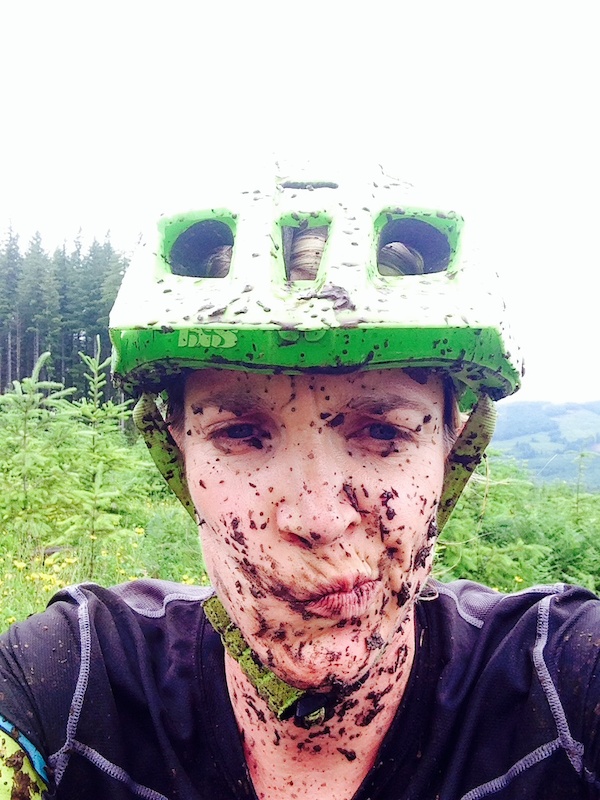 Emily forgot her goggles at home this weekend. "I was fearful my glasses might get too muddy to see through, so I decided to brave the elements without eye protection. Terrible idea as evidenced by this picture. Wore my glasses religiously from then on! Lesson learned."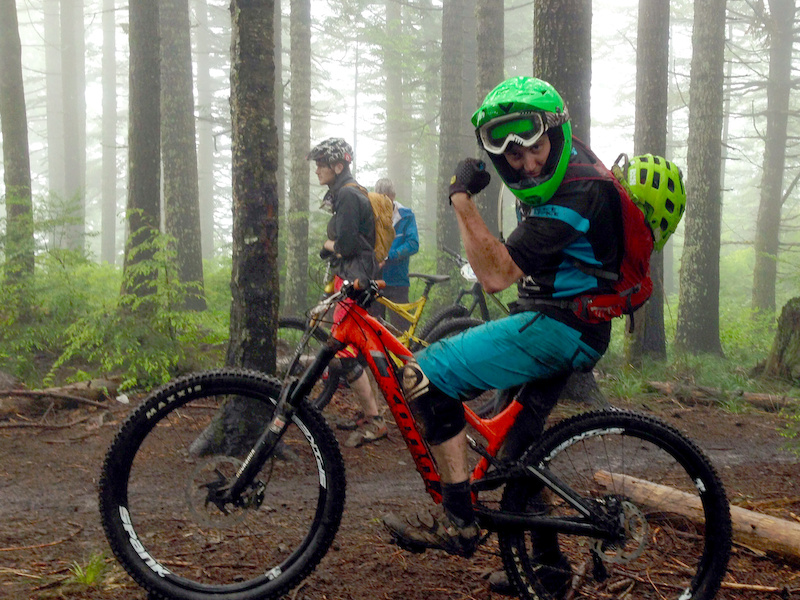 Stages 1and 2 were very pedaly, slippery, wet, and thick with deep mud. After a grueling hour and twenty minute climb to the top of stage 3, Colin was ready to roll. Thrillium and Cold Creek (stages 3 and 4) were everyone's favorite stages. Big, beautiful tables and berms, some rock gardens, fast and technical sections with sloppy, wet roots tossed into the mix. FUN!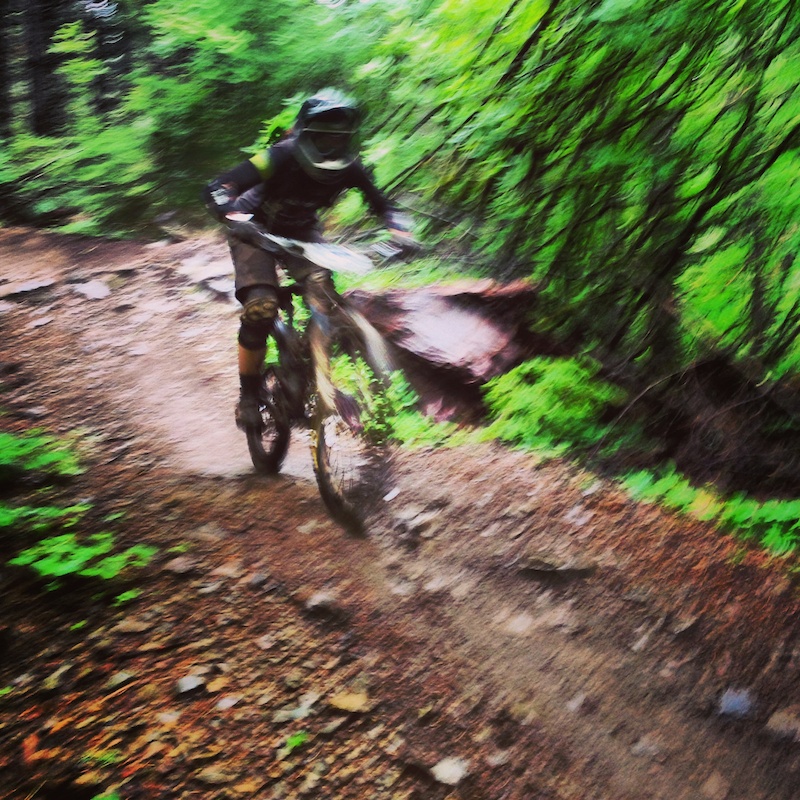 Sarah Tingey at warp speed on Thrillium, Stage 3.

Warming up a bit at the top of the final stage. Racers were wet, cold, and thoroughly exhausted by this point! Nice of the course workers to have a fire going to help comfort the riders.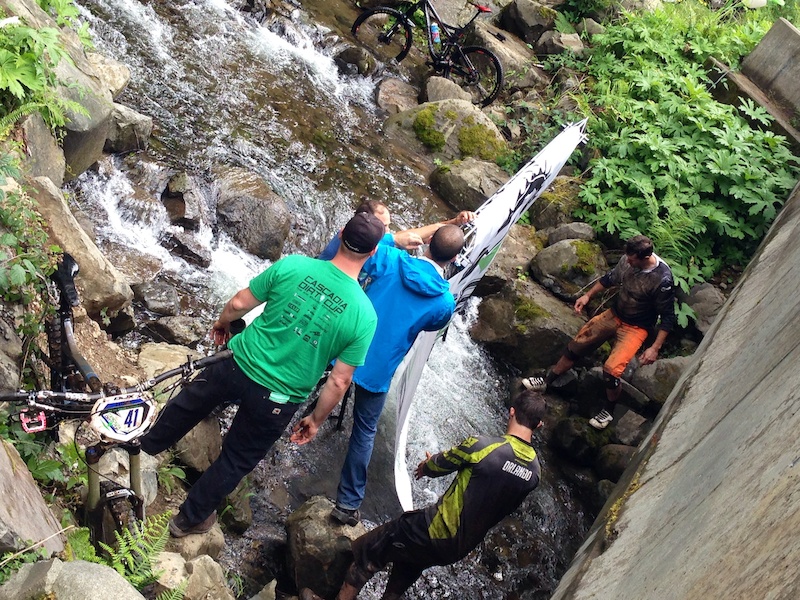 Conditions were so delightfully stormy, the wind actually blew the race banner down into the creek at some point.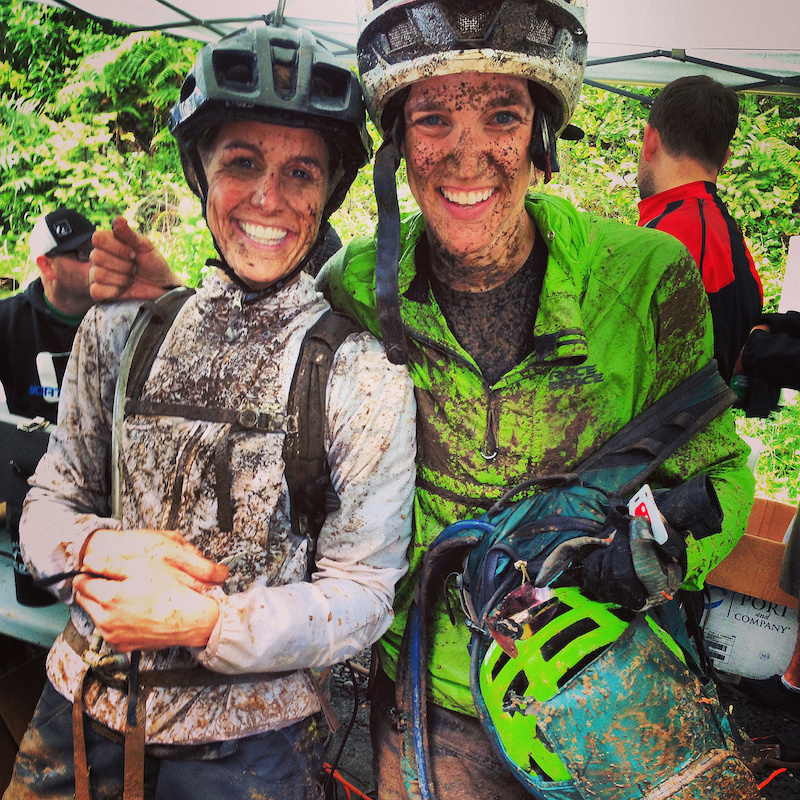 26 miles later, the race is done! Still pretty muddy, even after a mid-race outfit change!!!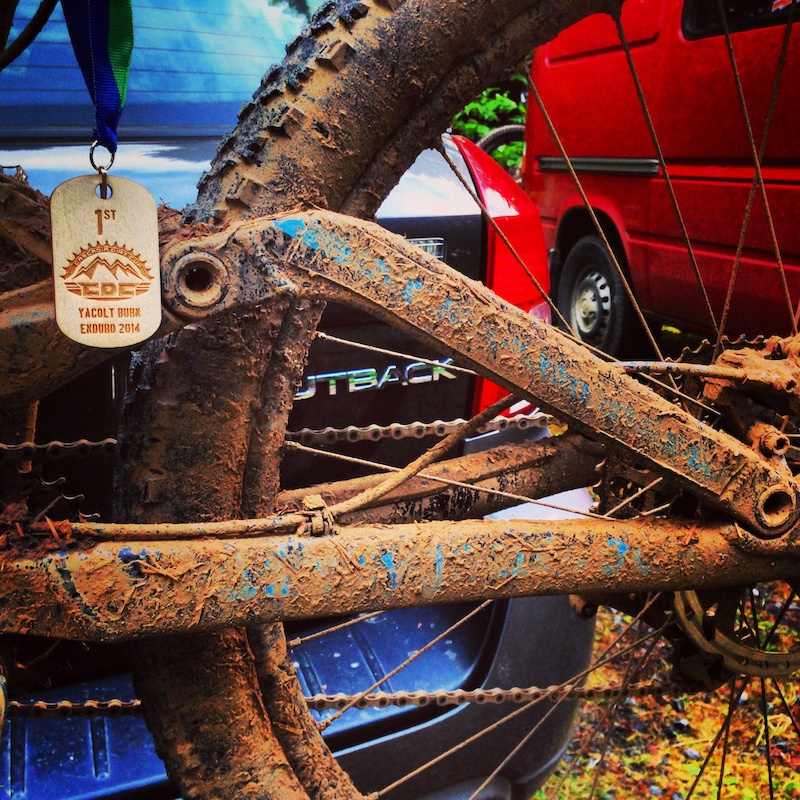 Can you find the Dirty Jane sticker?

The team had some great results:
– Emily squeezed into first place in expert women during stages 3 and 4!
– Sarah Tingey made the podium in pro women with a fourth place finish!
– Colin Longmuir brought it home in a respectable 8th place in expert men!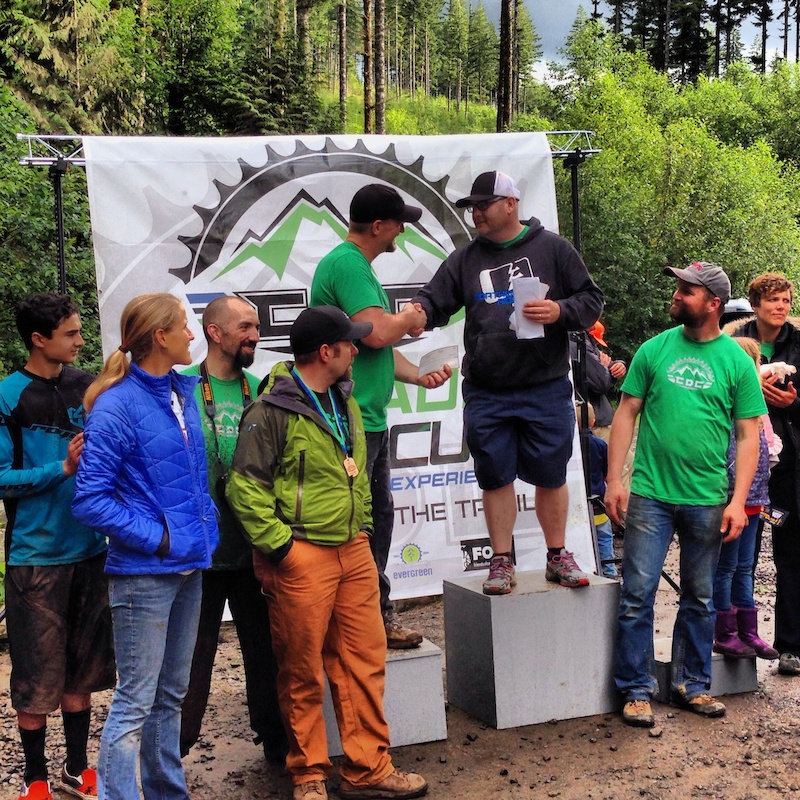 Thanks to the CDC crew, Trey, Scott, and James, and the CCMTB for all your hard work. Coalition Racing Development is looking forward to Dry Hill in July!

A huge thanks to our sponsors for all their support!
Music by: The Greencarts
http://thegreencarts.bandcamp.com
http://coalitionracing.com
https://www.facebook.com/CoalitionRacing
via CDC #1 Yacolt Burn Race Report by Coalition-racing – Pinkbike.